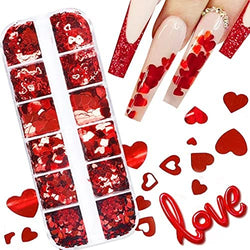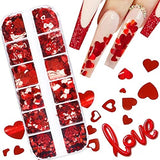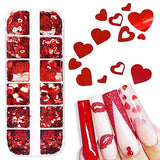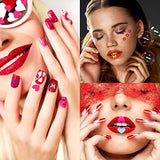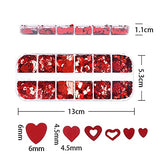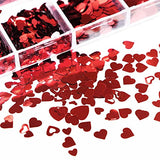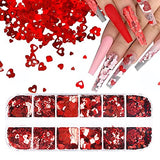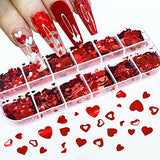 Valentine's Day Heart Nail Art Glitter Sequins
Valentine's Day Heart Nail Art Glitter Sequins 12 Grids Holographic Heart Nail Confetti 3D Laser Mixed Heart Shape Nail Decals Shiny Design Nail Glitter Flakes for Women Girls Manicure Kit Decorations
Valentines Day Heart Nail Art Holographic Confetti 3D Laser Mixed Heart Shape Nail Decals Flakes Manicure Kit Decorations
❤️Glowing Colors: You will get 12 Grids Valentine's nail glitter sequins, each color come with a small plastic box protecting it from spilling out, easy for your every nail art design. Enough glitter powders can meet the needs of your DIY nail arts
❤️Occasion: Red heart nail glitter flakes can be used on nails, face and any part of the body, especially suitable for parties, Valentine's Day and weddings. The sparkling colors make you more colorful and eye-catching.
❤️Valentine's Day Gift: Iridescent glitter sequins are safe, harmless, with a variety of colors and exquisite colors, and can be given to wife, girlfriend, friends, etc.
❤️Easy to Use: Shiny nail art accessories perfect for natural or artificial nails. And can be combined with all UV gel nail polish, DIP powder, and all nail powder.