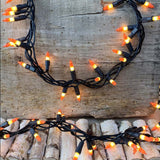 Two-Tone Yellow Orange Mini Lights | Indoor/Outdoor Lighting | DIY Light Supplies | Same Day Shipping, Inventory Clearance Sale
Two-Tone Yellow Orange Candy Corn Mini Lights Halloween 20 Bulbs
Each box contains 20 Indoor/Outdoor yellow and orange candy corn mini lights with black wire. Lighted length is 3.5 ft. and total length is 6'. One bulb burns out, others stay lit.
Brand New in Box Sets Mini Halloween Lights
Indoor/Outdoor Use
Stays Lit even if one Bulb Burns Out
Steady Burning or Flashing Light
Total Length: 6 Ft
USA Seller
U.S.A. Seller
Ships from the USA
Ships from the U.S.A
Save 10% on ANY Purchase - ANY Day - NO MINIMUM - Please use Discount Code TAKETENOFFANY at Checkout.
Other Discounts Offered RCA-15Percent at TimelessThreadsOfVegas.com
You can also Save 10% at ASpell4U.com by applying the code SpellMe10 at my site www.aspell4u.com
Thank You for your support of ALL Small Businesses in this time of Crisis including mine. May the Country Recover Soon!
Need your order a bit sooner?
We can't guarantee this over Christmas as we are ALL at the Mercy of the Post Office.
* PRICE (DOMESTIC )
$11.00 for Domestic U.S.
Priority Mail is in addition to the regular shipping charge, not a replacement for it.
Priority Mail Upgrade Can be added to ANY ORDER using the link below.
https://www.etsy.com/listing/929885943/priority-mail-upgrade?ref=listing_published_alert