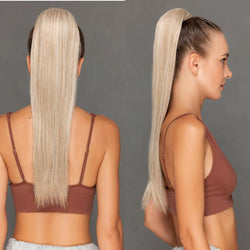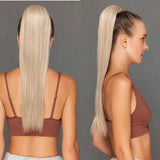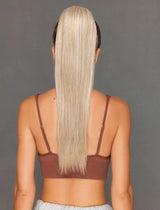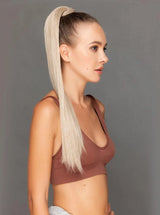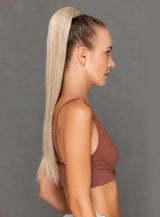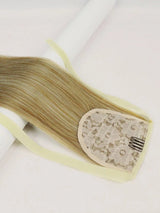 Natural Long Straight Synthetic Ponytail
✅ Color: Gold
✅ Type: Ponytail
✅ Quantity: 1 piece
✅ Material: Synthetic Fiber

 This sultry ponytail will change any outfit and add a little charm to it! This wig is perfect for changing your style. You will love wearing this wig for a night out on the town or for a special event. It will make you feel like a million dollars! 

Ideal Gift Idea: A great gift for female family members and friends, mother, daughter, wife and girlfriends. Suitable gift at different festivals and special days like Birthday, Thanksgiving, Christmas, Valentine's day, Mother's Day and graduation .etc.
 Most wigs can last 6 to 12 months but if worn daily can cause wear and tear on wigs. Just like wearing your favorite shirt every day can result of damage of the shirt due to excessive use.

Can be washed and conditioned in lukewarm water. Be sure to comb wig before and while it is wet to reduce tangles.

Contact me for Questions:
Please feel free to contact me for any questions you may have!