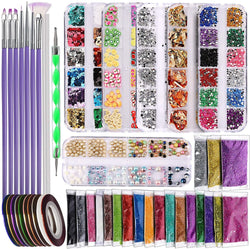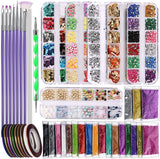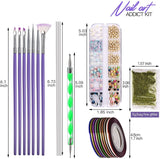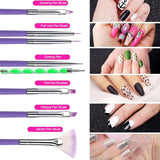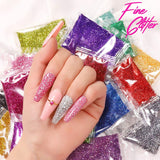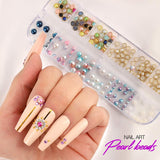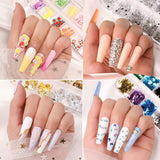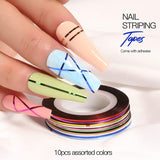 Nail Art Addict Kit | EVERYTHING You Need in A Nail Art Kit For Beginners | Rhinestones Pearls | Fruit Slices | Butterfly Nail Art Stickers
Nail Art Addict Kit EVERYTHING You Need in A Nail Art Kit For Beginners
The set comes with
20 bags Nail Glitters
1 box Nail Art Fruit Slices
1 box Butterfly Nail Art Stickers
1 Box Clear Nail Diamond
1 Box Color Nail Art Rhinestone
1 Box Nail Art Foil
1 box Color Rhinestones Pearl
7 Pieces Nail Art Brush Set
2 Pieces Nail Dotting Tools
10 Rolls Colors 1mm Nail Art Striping Tapes
1 wax pencil
Enjoy your imagination, create whatever you like!
The items are fine for decorating with variety. The brushes are easy to hold and use. Nail Glitters are extra fine and shine. Sparkly diamonds are small but colorful and Multi-sized; Nail Ribbon has great adhesive; Beautiful color choices of Paillette Foil Stickers easy to apply, nail slices fruit are lovely and popular Holographic Butterfly Nail Glitter are also awesome
A great addition to nail kits: The gems, butterflies, and foils are super easy to use! Brushes are great easy to hold and use. The nail tape strips are vibrant. Good quality, just need practice, Fun nail décor kit
Say "Bye-bye" to manicure salon: Comes with nail art accessories and the nail decoration kits at home to complete the shapes you like. You can DIY all kinds of nail art designs you like by yourself at home with this without the concern of overspending at the nail salon.
Comment from a previous buyer
"It comes with everything mentioned and then some. And the price is killer...I'd easily spend 100 dollars at the salon for someone to draw lines on my nails and a couple rhinestones. It comes with Pearl's (different sizes and colors) rhinestones (different sizes and colors), foils, tapes (six different colors), butterflies (12 different colors), AND fruit!!! (12 different kinds). I was so happy to get the fruit. That's the main reason I got this!! None of the other sets comes with fruit. It also comes with all the design brushes, a dotting tool (double sided), AND 20 different glitters...this is a STEAL by far yall. Well worth every penny."
ART14B08R7LCGGZ