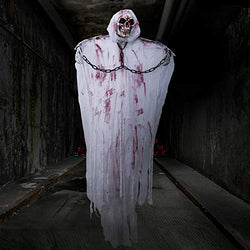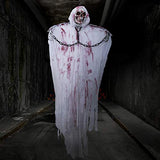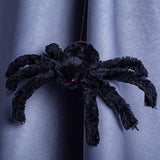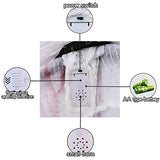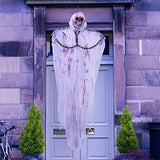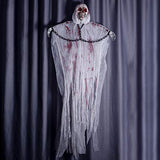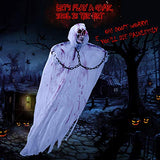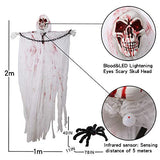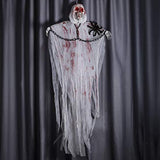 Hanging Grim Reaper Skull with Shackles Chains Best Halloween Decorations
78" Halloween Hanging Grim Reaper Skull with Shackles Chains Best Halloween Decorations (infrared induction trigger)
Animated Hanging Grim Reaper Skull the Best Halloween Decoration Prop!whole height of the new upgraded version is increased by 50%, which is 78 inches. Lifelike calls and bloodstains give people a real feeling, adding an infrared sensor, sensing distance up to 14.6 feet!
You get: One 78 inch high living God of death, a white flowing robe with blood, floating in the breeze in a strange way. When you enter its sensing range, he will suddenly utter a terrible groan and his eyes will emit a terrible red light. It's going to be a horrible Halloween night.
Application of infrared sensor: there is an infrared sensor at the jaw of the skull. If there is an object moving within 5 meters, it can sense and emit screams and red eyes. Waiting for no movement within the sensing range, he will stop screaming and lighting, which is very energy-saving. And it's easy to scare passers-by.
SCARY LOOK: These Grim Reapers look scary featured with flowing robe and their creepy skull heads, white hair and hands. They are great Halloween props to surprise your friends. Great for Greeting Trick-Or-Treaters, or Visitors to Your Haunted House! Hang from a Tree, on your Porch, or in Your Living Room!
Package Dimensions: 13.0 x 8.4 x 7.4 inches