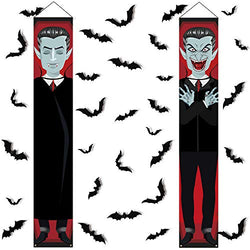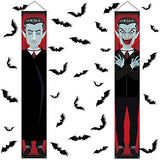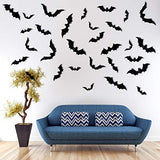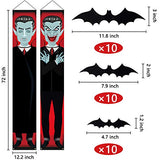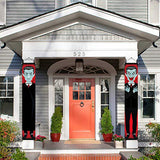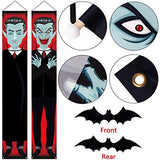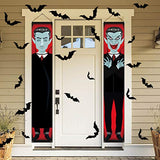 Halloween Vampire 2 Hanging Banners + 30 PVC Bats
Halloween | Vampire | Banners | Hanging Front Door | Porch Signs +30 PCS 3D Bats Stickers | Party Wall Supplies | Home Decor | HIGH-QUALITY
🎃 Vampire Banners Hanging Front Door Porch Signs +30 PCS 3D Bats Stickers Party Wall Supplies Home Decor

Package includes 2PCS Halloween Vampire Banners and 30PCS 3D bats wall decorations.

Measurement - Vampire banner measures approx. 72"*12.2". The bats comes in three different sizes:11.8"x 3.0 "/each 10 large bats,7.9" x 2.0"/each 10 medium bats, 4.7"x 1.2"/each 10 small bats.

Material- The banners are made of polyester fabric. The Bat Decorations are made of waterproof pvc.

How to use? -The banners comes pre-assembled. They have a sturdy rod & ribbon and 2 extra grommets on the bottom so that you can attach weights on to prevent them from blowing in the wind.

You can hang them anywhere like front door porch to create a spooky effect!

The bats apply to glossy surface like smooth wall or glass.
Simply fold the bat wings first, then stick them to the surface with affiliated double-sided stickers.
When using the bats - please clean the surface prior to application.

MORE USES - Put these Halloween party banner with 3D bats on your house, office, patio, front door, window or tent and wait for the trick or treaters to come, you will receive a lot of compliments on it.