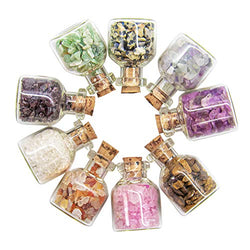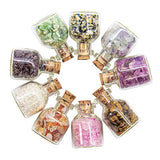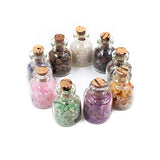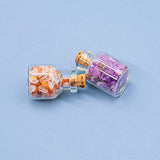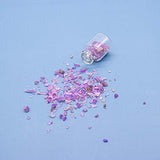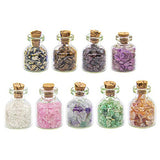 Gemstones Bottles Mini Chip Healing Crystal Stones Set of 9
Gemstones Bottles Mini Chip Healing Crystal Stones Set of 9
Bottle Dimension: Approx. 22*30mm (W*H); Total Item Weight: Approx. 160 Gram.
Beautiful gemstone crystal wishing bottles set, great for collection.
Apply to: Suitable use for DIY craft, jewelry making, display and more, also great for gift.
Features: There are 9 different color of assorted natural stones.
Packing in a box, package included: 9 pcs Mini Gemstone Wishing Bottles.
Details: Size:22mm(W)x30mm(h) Color:As shown Material:natural stones Package included:9 x  Mini Gemstone Bottles
Package Dimensions: 8.6 x 6.1 x 2.0 inches