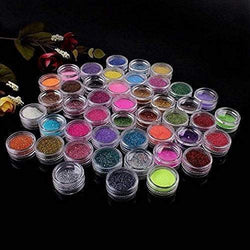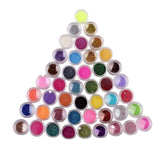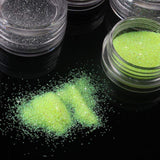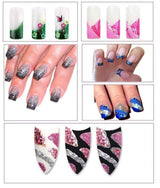 Fine glitter, 45 assorted color arts and craft glitter, eyeshadow makeup nail art pigment glitter, art manicure, make-up
Fine Glitter, 45 Assorted Color Arts and Craft glitter, Eyeshadow Makeup Nail Art Pigment Glitter, Art Manicure, make-up
45 colors, suitable for applying to nails, face, eyes, hair, body design, etc.
It can mix with nail polish, fine dust, and create bright, beautiful, striking hands.
Very suitable for 3D manicure, daily make-up, art make-up, photography, bar, party, wedding and so on.
Durable and sealed can design, moisture-proof fine powder particles, durable and easy to save. It can be carried in the bag and make up at any time.
It can be cleaned with warm water or makeup remover, which is convenient and practical. Each color is a different beautiful mood
WE MADE IT 2021 IS HERE
Be sure to use Discount Code TAKETENOFFANY to receive a 10% discount off your purchase from my shop. Thank you in advance for looking at my items.
Please stay safe as the New Year Begins a Renewed Celebration of Life.
For the month of January I am offering a flat 25% off ANY 1 or more items on my personal website.
www.TimelessThreadsOfVegas.com
I hope you will drop in and start saving today.
Save 10% on ANY Purchase - ANY Day - NO MINIMUM - Please use Discount Code TAKETENOFFANY at Checkout.
Other Discounts Offered RCA-15Percent at TimelessThreadsOfVegas.com
You can also Save 10% at ASpell4U.com by applying the code SpellMe10 at my site www.aspell4u.com
Thank You for your support of ALL Small Businesses in this time of Crisis including mine. May the Country Recover Soon!
Need your order a bit sooner?
We can't guarantee this over Christmas as we are ALL at the Mercy of the Post Office.
* PRICE (DOMESTIC )
$11.00 for Domestic U.S.
Priority Mail is in addition to the regular shipping charge, not a replacement for it.
Priority Mail Upgrade Can be added to ANY ORDER using the link below.
https://www.etsy.com/listing/929885943/priority-mail-upgrade?ref=listing_published_alert