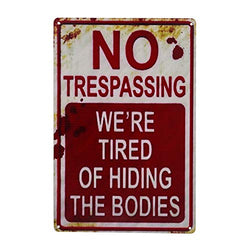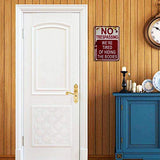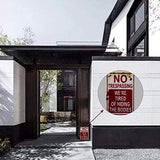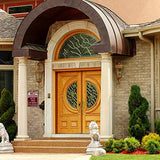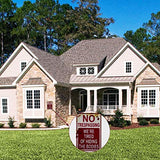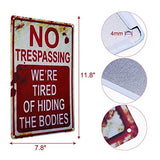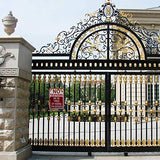 Retro Fashion Chic Funny Metal Tin Sign No Trespassing We're Tired of Hiding The Bodies
Retro Fashion Chic Funny Metal Tin Sign No Trespassing We're Tired of Hiding The Bodies
100% brand new, high quality Waterproof, Non-glare.
Material : tin plate / metal
Size : 20cm x 30cm (7.8 inches x 11.8 inches)
Four holes pre-drilled holes for easy hanging, pre-punched corner holes for easy installation to a wall, door, gate, or fence. (please note that it does not include the screws).
This No Trespassing Novelty Sign is perfect for any home or other institution in the United States.This is the best choice for #Halloween signs #creepy home decor Halloween #sign Halloween signs #decor.
Details: Size:7.8" x 11.8" Made of quality tinplate for a weather resistant finish. It is lightweight durable. 100% brand new, high quality Waterproof, Non-glare, fashionable design Four small pre-drilled holes in each corner of this painting, can be mounted by nails on 4 corners or double-sided tape or tack. (please note that it does not include the screws)
Package Dimensions: 12.0 x 8.0 x 0.2 inches