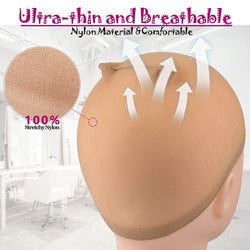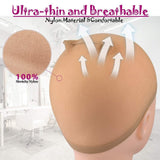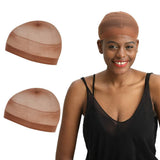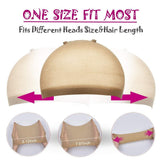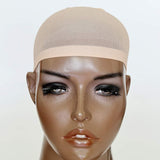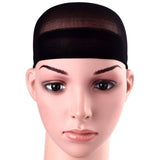 Deluxe open end net wig cap liners for synthetic, lace, or human hair wigs 2 pack
SPECIAL OFFER
Take $5.00 OFF Your Purchase
IMMEDIATELY HERE ------>
https://www.etsy.com/shop/TimelessThreadsVegas?coupon=TAKE5NOW
2 Pack Deluxe Open End Net Wig Cap Liners for Synthetic, Lace, or Human Hair Wigs
Choose from
Black
Natural Beige
or Brown
Packing included: 2 pieces of wig caps on one paper board
Are the different styles and colors wigs an important part of your daily life? If so, You need 100% Nylon Stocking wig caps that can hold your hair in place just like a bathing cap to prevent loose strands from showing and to give your wig a better grip
On the occasion of wearing a wig for cosplay party, or daily use both human lace wigs and synthetic wig can benefit from the wearing of a wig cap.
A wig cap is is an essential accessory. Wig caps help to prevent certain discomforts such as itching. A wig cap provides a snug fit to help keep hair in place. The cap also prevents hair from touching the wig netting itself, which helps to keep the wigs clean. A wig cap is a must for any cancer patient or anyone with balding or loss of hair.
Wig Caps Open end Net Wig Cap Liner for Synthetic Lace Wigs Human Hair Wigs for Short and Long Hair Wigs
One size fits most: High elasticity make it super stretchable and not easy to deform.
Soft, thin, lightweight and stretchy material makes you feel comfortable.
Wig caps are easy to wash and convenient to use, help to hold your hair in place.
Package: 1 Pack 2 pieces in the color of your choice.